Milky Way Cake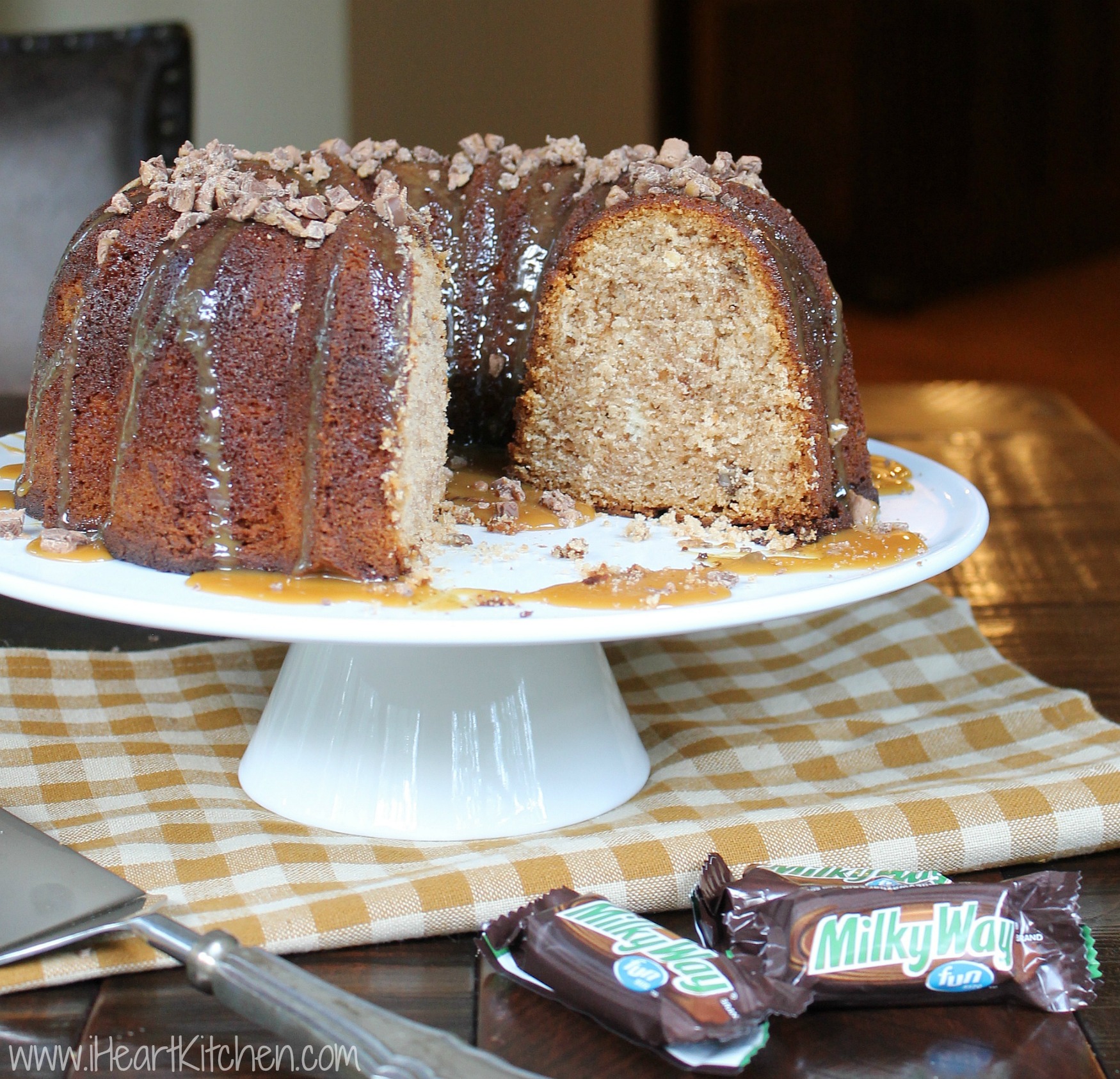 13 fun size Milk Way candy bars
1 cup butter, divided
2 cups sugar
4 eggs
2½ cup flour
½ teaspoon baking soda
1¼ cups buttermilk
1 teaspoon vanilla extract
1 cup chopped nuts
Preheat oven to 350º F.
Melt candy bars and ½ cup butter over very low heat, mixing well until combined.
Remove from heat and set aside.
Meanwhile, beat remaining ½ cup of butter and sugar in a medium bowl until light and fluffy.
Gradually add flour and baking soda, alternating with buttermilk.
Stir until smith.
Add melted candy mixture and mix well.
Stir in vanilla extract and chopped nuts.
Bake in a 350º F oven for 1 hour and 20 minutes.
Top with glaze, frosting or caramel if desired.