Blueberry Swirls - Ricotta & Blueberry Pastry Swirls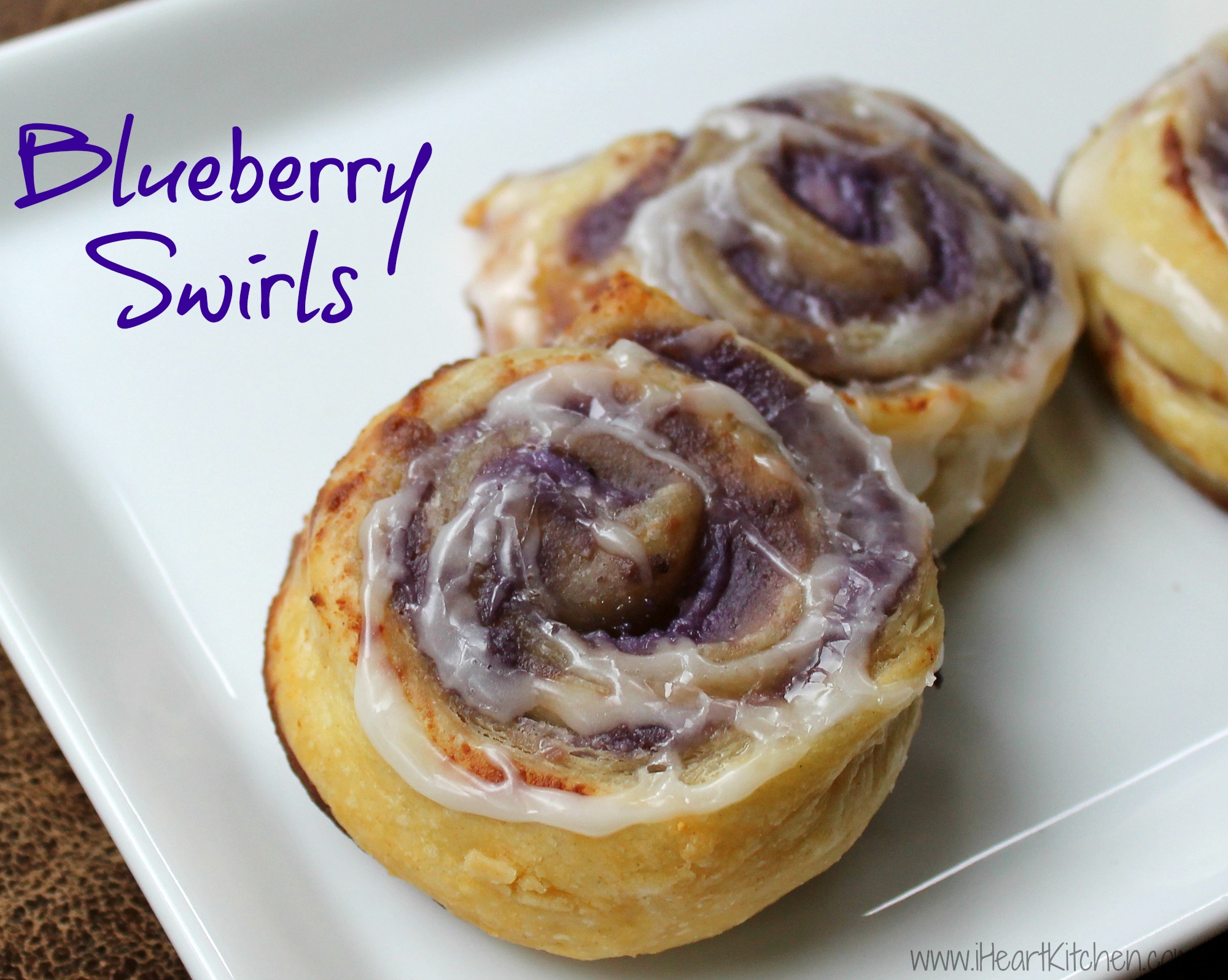 1 sheet puff pastry (allow to defrost according to package instructions)
1 pint blueberries
½ cup granulated sugar
¼ cup water
½ teaspoon lemon juice
½ cup ricotta cheese
¼ cup powdered sugar
½ teaspoon water
Preheat oven to 400º f.
Place blueberries, water and sugar in a saucepan and boil for 10 minutes.
Add lemon juice and push the mixture through a fine mesh sieve reserving the syrup (discard the peels.) Allow to cool completely.
Mix ¼ cup of the blueberry syrup with the ricotta cheese.
Roll out the puff pastry on a floured surface.
Spread the blueberry ricotta mixture over the pastry.
Starting from the short end, roll the pastry up like a jelly roll.
Cut into 12 slices and place on a baking sheet.
Bake at 400º F for 15 - 18 minutes until golden brown.
Mix the powdered sugar and water until combined (add more sugar or water to get to desired consistency) and drizzle over the warm pastry swirls.
Recipe by
I Heart Kitchen
at https://www.iheartkitchen.com/blueberry-swirls-ricotta-blueberry-pastry-swirls/