Blueberry Banana Coffee Cake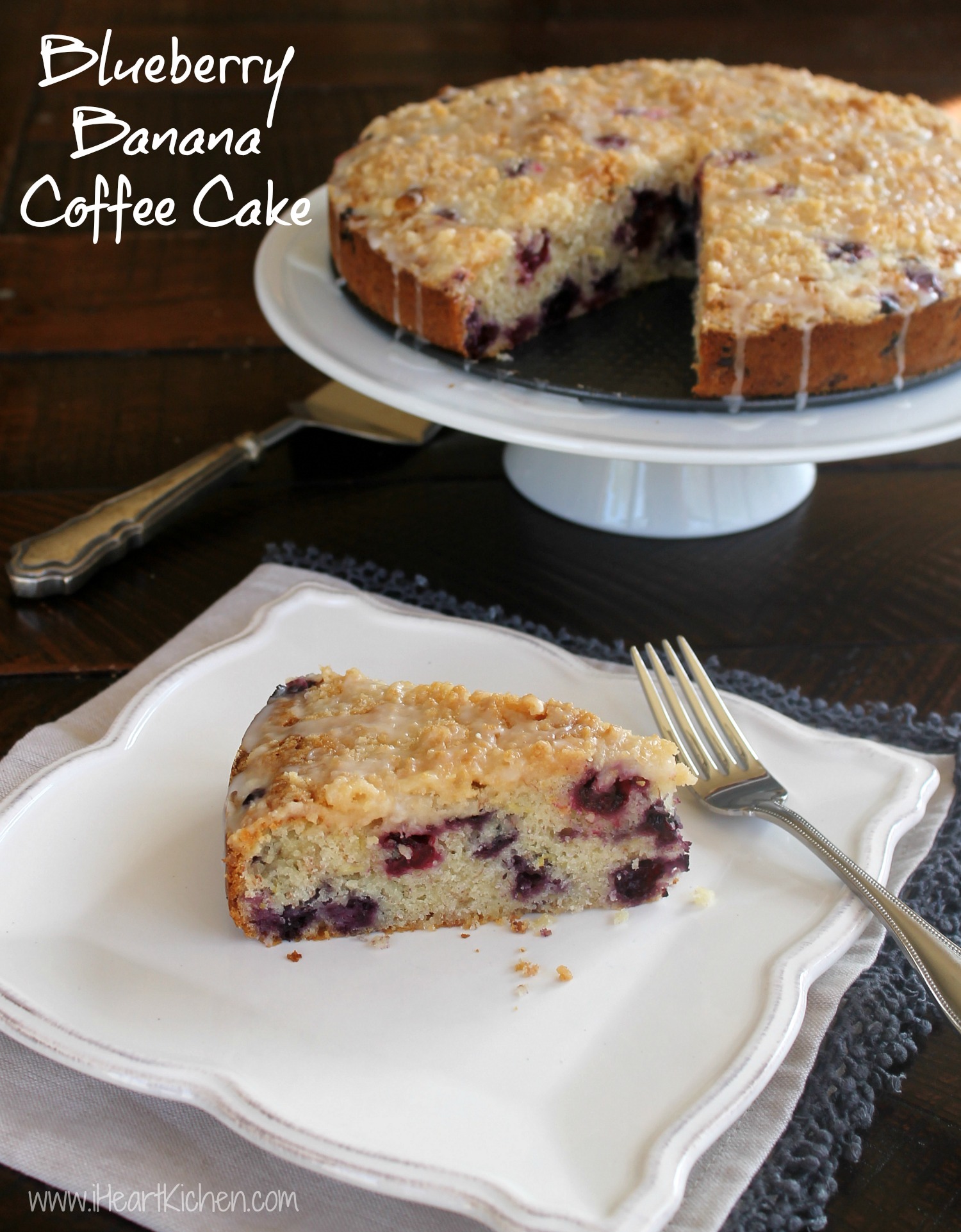 2 cups all purpose flour
½ teaspoon salt
1½ teaspoons baking powder
½ cup unsalted butter, softened
1 cup sugar
2 ripe bananas, mashed
2 eggs
1 teaspoon vanilla extract
½ cup milk
1 tablespoon lemon zest
1 pint fresh blueberries
½ cup sugar
½ cup all-purpose flour
2 tablespoons butter
1 cup powdered sugar
2 tablespoons fresh lemon juice
Preheat oven to 350º.
Mix the flour, salt and baking powder in a small bowl and set aside.
Add the sugar and butter to a large bowl and beat until light and fluffy.
Add the eggs, vanilla, mashed banana, milk and lemon zest and beat until combined.
Add the flour mixture and stir to combine.
Gently fold in the blueberries.
Pour the batter into a 9" cake pan or springform pan that has been cooking spray.
Create the crumble by mixing the flour and sugar together then use a fork to cut the butter into the butter/sugar mixture.
Sprinkle the crumble over the batter.
Bake at 350º for 50 min to 1 hour (or until a toothpick inserted into the center comes out clean)
Prepare the icing by mixing the powdered sugar and lemon juice. The icing should be thin and pourable. If too thick simply add additional lemon juice. If too thin, add a little more powdered sugar.
Once the cake is done, drizzle the icing over the top of the cake and serve warm.
Recipe by
I Heart Kitchen
at https://www.iheartkitchen.com/blueberry-banana-coffee-cake/