Easy Clam Chowder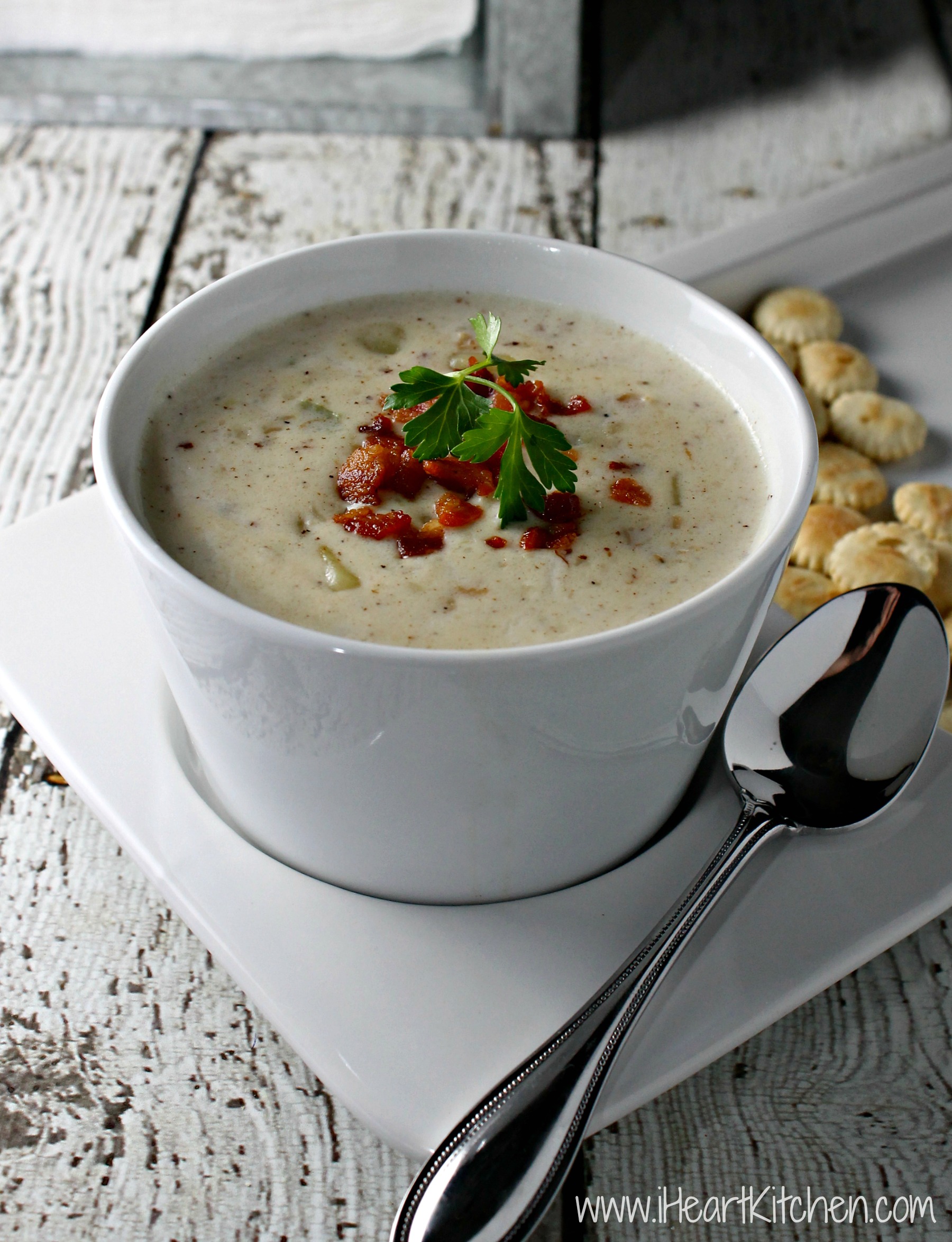 3 slices of bacon, chopped - I use thick sliced
2 cans clams with juice 6.5 oz
2 medium Yukon Gold potatoes, peeled and diced small
1 onion, finely chopped
2 celery ribs, finely chopped
1½ cups water
¼ cup flour
2 cups half & half
1 bay leaf
salt & pepper to taste
Cook the chopped bacon in a large stockpot.
Cook until crisp then remove to a paper lined plate to drain and reserve for later.
Pour off all but 2 tablespoons of the bacon fat.
Add the onions and celery to the bacon fat and cook over medium until softened - about 5 minutes.
Add the potatoes, clam juice (reserve the clams for later), water and bay leaf.
Cook for about 10 -12 minutes or until the potatoes are cooked through.
Add the flour to ½ cup of half and half, whisk together until combined and no lumps remain.
Pour the mixture into the pot along with the rest of the half and half.
Cook over medium heat and simmer until the chowder begins to thicken - about 5 - 8 minutes.
Add the clams and remove from heat.
Season with salt and pepper to taste.
Remove the bay leaf before serving.
The soup is best if left to sit for about 10 minutes.
Top with the cooked bacon.