Cheesy Stuffed Mushrooms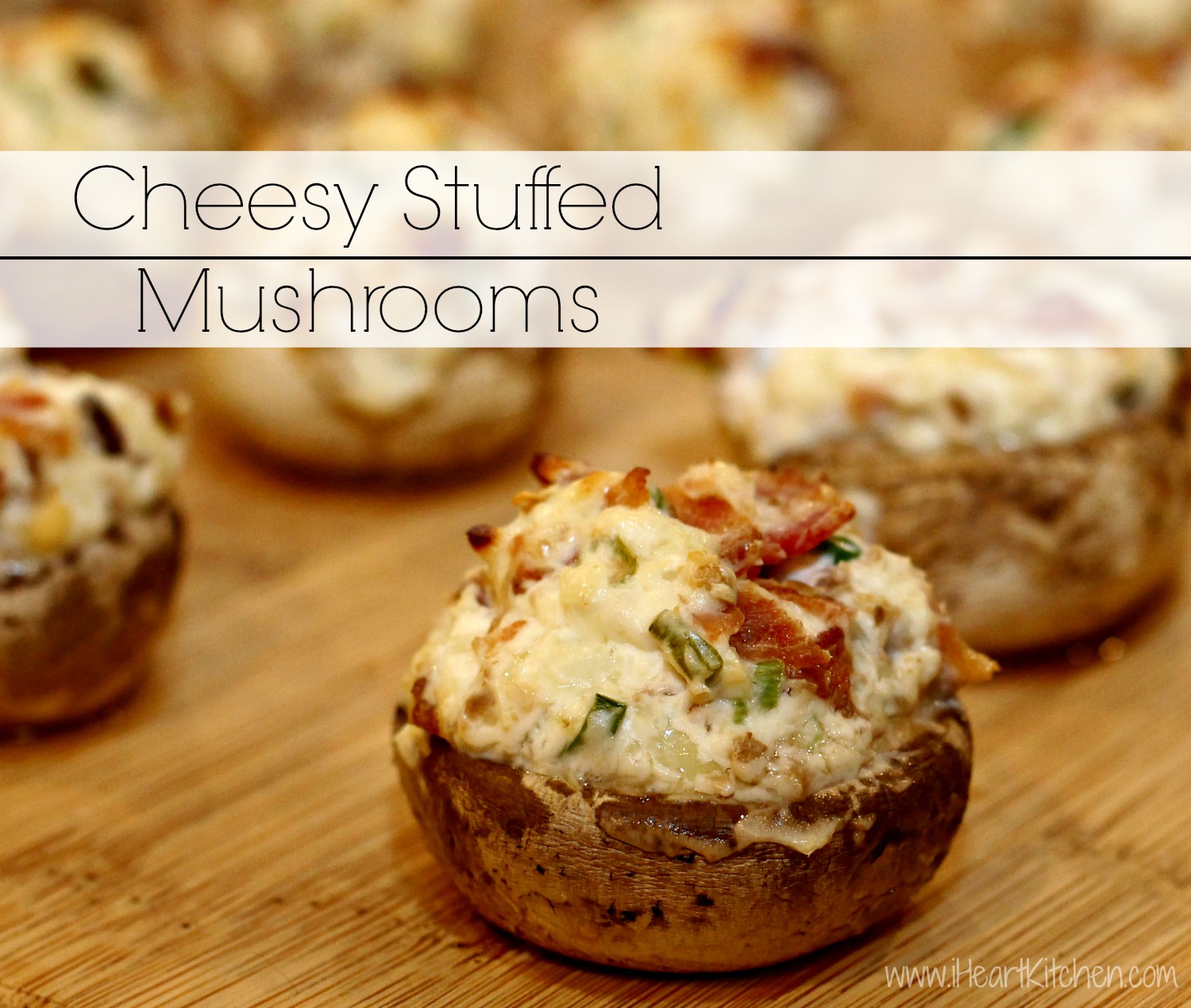 16 oz whole mushrooms
6 oz cream cheese, softened
6 strips of bacon, cooked and crumbled (or about ⅓ cup crumbled cooked sausage)
½ cup parmesan cheese
4 green onions, chopped
1 clove of garlic, finely minced
Preheat oven to 400º F.
Brush or wipe the mushrooms to clean off any dirt.
Cut off a thin slice of each stem and discard.
Twist and remove the remaining stems and finely chop.
Add ¼ cup of the chopped stems to a medium bowl, discard the extra.
Add the cheeses, bacon, onion and garlic to the chopped stems and mix until combined.
Use a spoon to fill the mushroom caps with about a teaspoon of filling (more or less as needed - the filling should mound on top of the mushroom).
Bake at 400º F for 15 - 18 minutes until the mushrooms are softened and the cheese is hot.