Pecan Crusted Sweet Potato Balls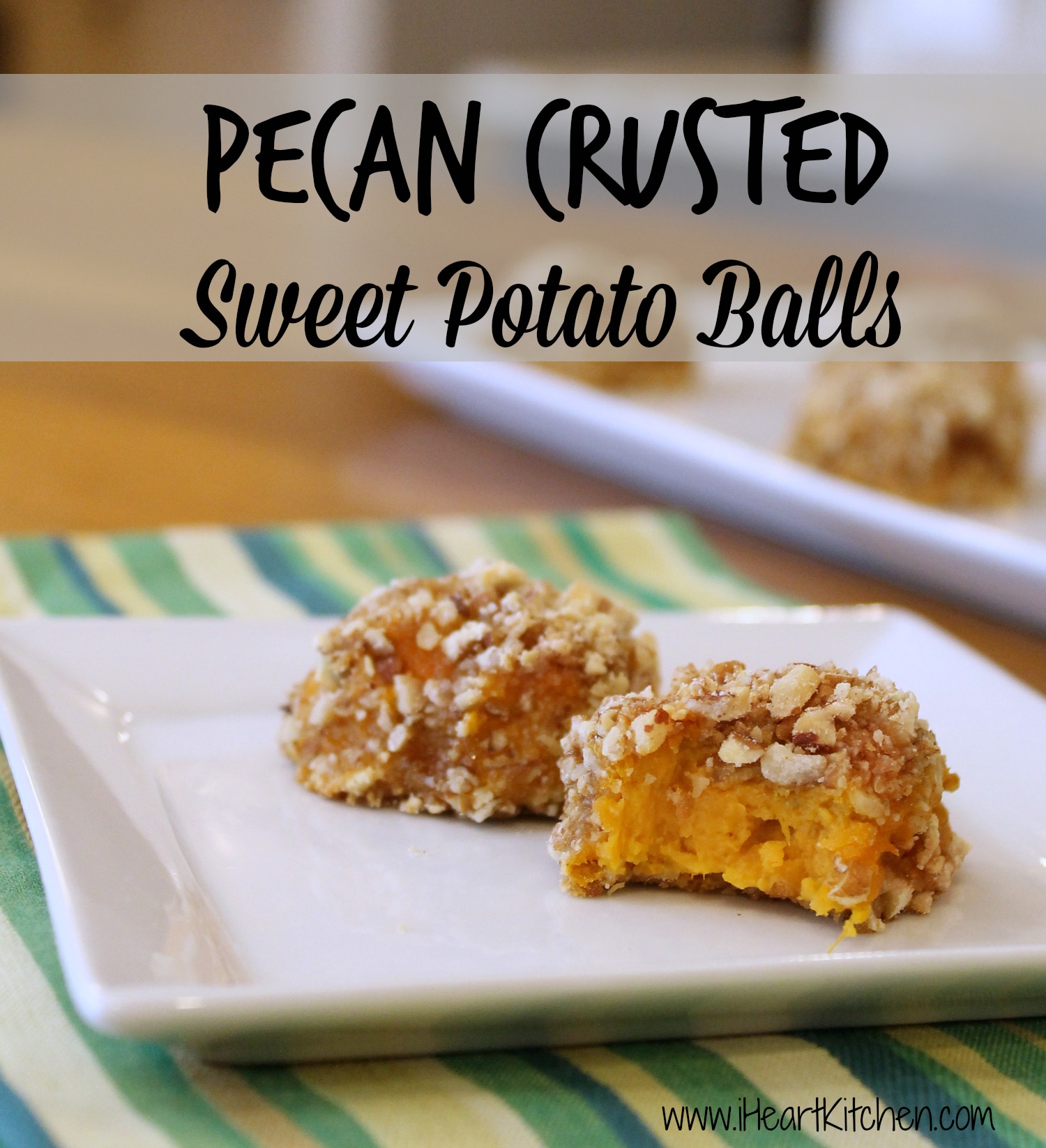 2 cups mashed sweet potatoes
1 cup brown sugar, divided
2 tablespoons butter
2 eggs, beaten
6 oz flour, divided
⅛ teaspoon cinnamon
1 cup pecans
Preheat oven to 375º F.
To the mashed potatoes, add the butter, ½ cup of brown sugar, eggs, cinnamon and ¼ cup (4 oz) of flour and mix until combined.
Allow the mixture to cool completely.
Place the pecans in a food processor pulse until finely chopped. You'll have a meal like texture with some larger crumbs.
Add the remaining ½ cup of brown sugar and 2 oz of flour to the pecans and stir to combine.
Pour the pecan breading into a shallow dish.
Use a cookie scoop to drop 1½ tablespoon dollops of the potato mixture into the pecan mixture.
Gently push the coating around the potato ball to coat.
Place the coated potato ball on a cookie sheet lined with parchment or silpat.
Continue until all sweet potato balls have been made.
Bake at 375º F for approximately 25 minutes.
Allow to cool on the cookie sheet for about 8 minutes and transfer to a cooling rack to cool another 5 minutes or so.
Recipe by
I Heart Kitchen
at https://www.iheartkitchen.com/pecan-crusted-sweet-potato-balls/