Salisbury Steak Meatballs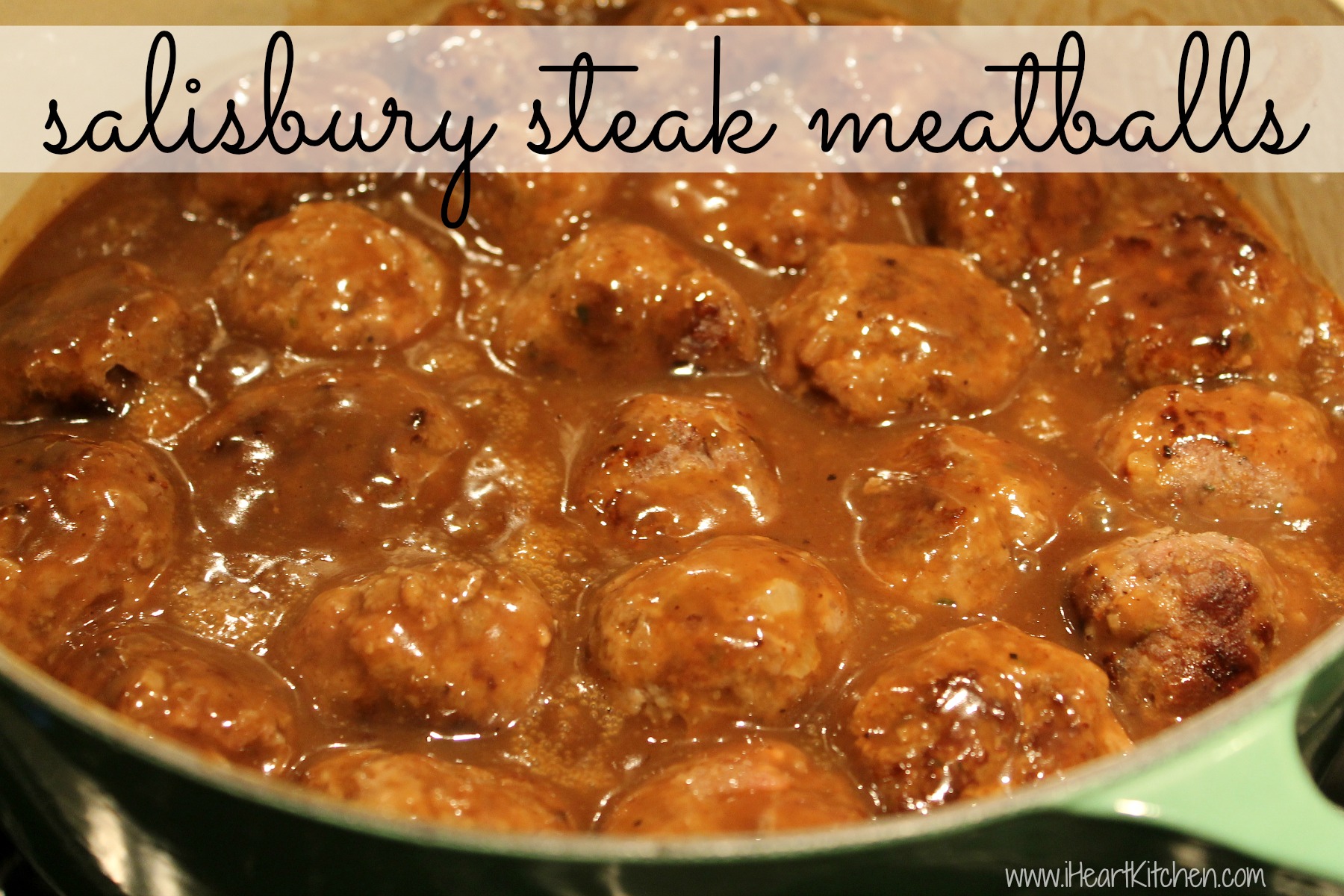 1½ pounds lean ground beef
½ cup seasoned bread crumbs
1 egg
2 medium onions, ½ onion chopped finely and the remaining sliced
1½ medium onions, sliced
1 tablespoon Worcestershire sauce
1½ teaspoons beef bouillon
2½ teaspoons salt, divided
2 teaspoons pepper, divided
3 tablespoons butter, divided
¼ cup flour
3 cups beef broth
1 teaspoon Gravy Master or Kitchen Bouquet
Add the chopped onions, meat, breadcrumbs, egg, Worcestershire sauce, bouillon, 1 teaspoon of salt and 1 teaspoon pepper to a large bowl.
Mix well with your hands and form into 1 inch meatballs.
Melt 1 teaspoon of butter in a large skillet and add the meatballs.
Cook the meatballs on medium heat for about 6 - 8 minutes until browned - turn frequently to ensure even browning.
Remove the meatballs to a plate - the meatballs may not be cooked through but will finish cooking in the sauce.
Add another teaspoon of butter to the pan and then add the sliced onions.
Cook over medium low heat until caramelized - about 8 - 10 minutes.
Add the remaining butter to the pan and allow to melt.
Stir in the flour and mix until a paste forms. If not all the flour is absorbed add a little more butter.
Cook the flour/onion paste for about 30 seconds and then add the beef broth, Gravy Master and remaining salt & pepper.
Cook over medium low heat until the sauce thickens, stirring frequently - about 3 minutes.
If you wish to remove the onions, run the sauce through a mesh sieve.
Add the meatballs to the sauce and simmer for 10 - 12 minutes.
Taste and season as needed.
Serve over mashed potatoes or pasta.
Recipe by
I Heart Kitchen
at https://www.iheartkitchen.com/salisbury-steak-meatballs/