Mason Jar Berry Trifle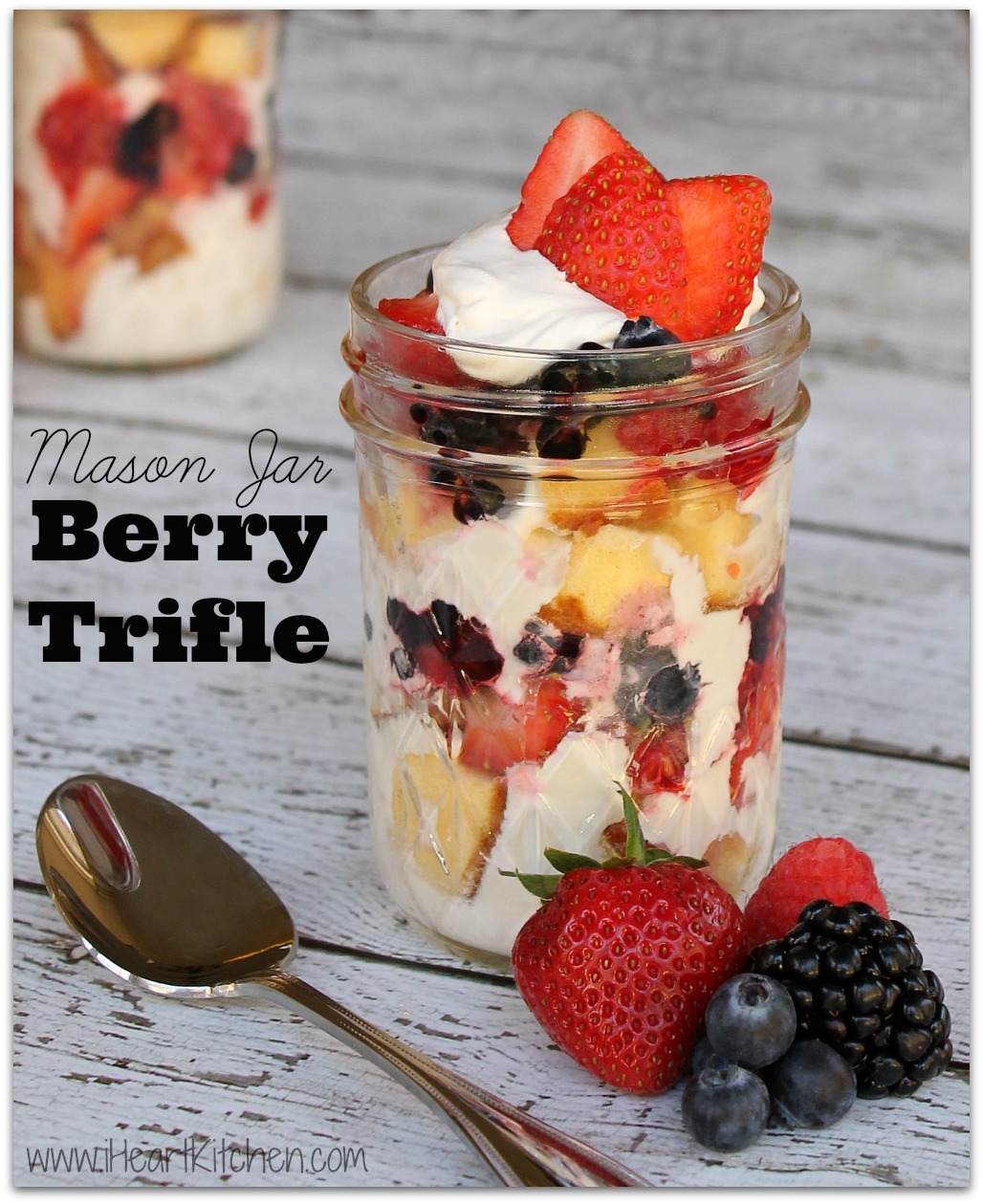 16 oz carton of strawberries, hulled and cut into chunks
½ pint blackberries, cut into chunks
½ pint raspberrries, cut into chunks
½ pint blueberries
¼ cup sugar
Sara Lee Pound Cake, cut into ½" chunks
8 oz light whipped topping
1½ tablespoons lemon curd
Place strawberry chunks, blackberry chunks and raspberries chunks into a medium bowl. Sprinkle with the sugar and lightly mix until combined. Allow the fruit to macerate for about 10 minutes.
Mix 2 oz of the whipped topping with the lemon curd.
Gently fold in an additional 4 oz of the whipped topping until combined.
Assemble each mason jar by adding a dollop of the prepared lemon cream and top with about ⅛ cup of pound cake cubes.
Next add about ¼ cup of the blueberries and macerated fruit with juice and press down gently.
Repeat the layers once more - ending with the fruit.
Put on the lid and refrigerate until ready to serve.
Before serving add a dollop of the remaining whipped topping and garnish with additional fruit if desired.