Roasted Brussels Sprouts With Bacon & Pecans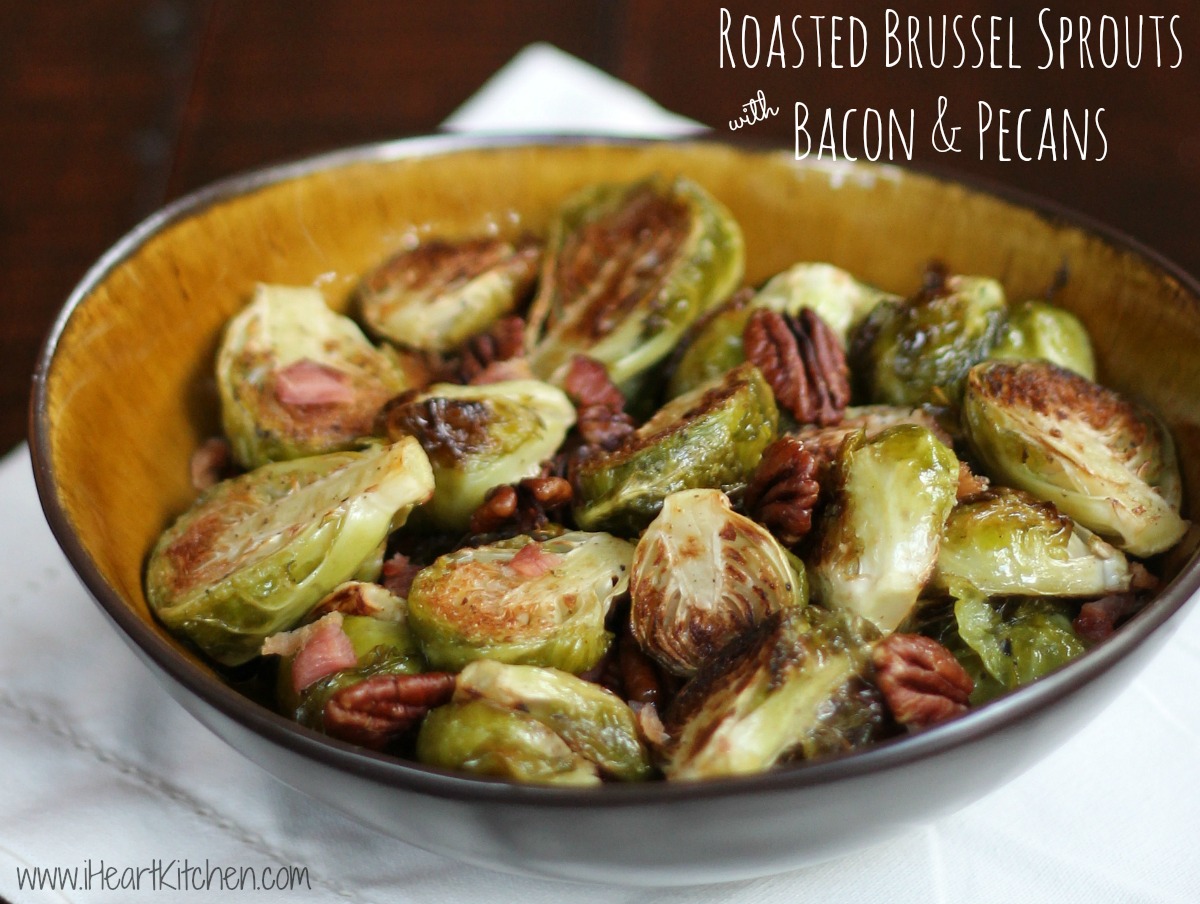 1 pound Brussels Sprouts
4 slices bacon, cut into chunks
2 tablespoons olive oil
1 teaspoon kosher salt
¼ cup pecans - whole or chopped
Preheat the oven to 400º F.
Wash the Brussels Sprouts and trim the ends. Remove any yellow or old leaves and cut in half.
Toss the cut Brussels Sprouts with the olive oil and kosher salt.
Place on a sheet pan - I typically turn them cut side down on the pan for that beautiful golden caramel color.
Sprinkle the bacon chunks over the veggies and place in a 400º F oven to roast for 30 minutes.
Remove from the oven after 30 minutes and sprinkle the pecans over and place back in the oven for an additional 5 - 7 minutes (until pecans are hot and roasted - watch carefully to avoid burning the nuts!)
Serve warm.
Recipe by
I Heart Kitchen
at https://www.iheartkitchen.com/roasted-brussel-sprouts-bacon-pecans/